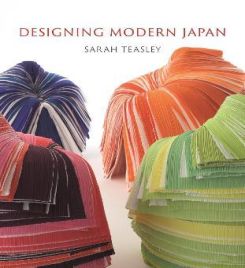 Designing Modern Japan
 From Muji to Sony televisions, our lives are surrounded by Japanese design. We think we know it, whether it reflects calming minimalism, avant-garde catwalk fashion or the Kawaii aesthetic populating Tokyo streets. But these stereotypes do not portray the creativity, generosity and sheer hard work that has gone into creating design industries in Japan.
In Designing Modern Japan, Sarah Teasley traces the stories of the people who shaped and shape design in modern Japan. Key to the account is how design was seen as a strategy to help the nation thrive during turbulent times, and for making life better along the way. Superbly illustrated, Designing Modern Japan appeals to the wide audience for Japanese design, history and culture.
Product details
 

Paperback | 272 pages

 

171 x 220 x 32mm | 1,202g

 

26 Apr 2022

 

London, United Kingdom

 

English

 

New

 

1780232020

 

9781780232027
---
---
More from this collection