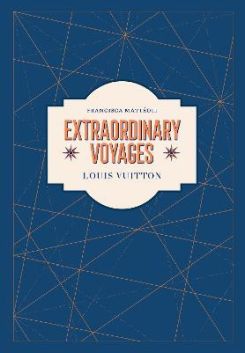 Louis Vuitton : Extraordinary Voyages
 A beautifully illustrated journey through the history of travel-and traveling in style-from one of the world's preeminent fashion brands

The mid-19th and early 20th centuries heralded new means of transport and equipment and, with them, new and original ways of exploring the world. Transatlantic liners, automobiles, long-haul airplanes, zeppelins, and express trains unfurled new horizons and changed travel itself into an adventure. Distant lands were no longer solely accessible to aristocrats, explorers, and adventurers. Instead, the world opened up to new groups of people eager to circumvent the globe. And for many of these new globetrotters, traveling was synonymous with Louis Vuitton, the French label whose iconic and functional luggage trunks could be found on nearly every boat, plane, car, and train around the world.
Product details
 

Hardback | 448 pages

 

165 x 241 x 45.72mm | 1,542.21g

 

16 Sep 2021

 

New York, United States

 

English

 

370 colour photographs

 

1419757865

 

9781419757860
---
---
More from this collection