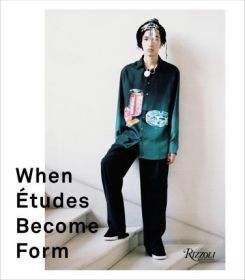 When Etudes Become Form: Paris, New York, And The Intersection Of Fashion And Art
 Etudes is a fresh and a comprehensive look at a hot fashion-and-art at collective, documenting its evolution into an arbiter of contemporary cool.

Based in Paris and Brooklyn, Etudes is one of most innovative brands in fashion and street wear today. With a look dominated by bold graphics and a sleek, relaxed silhouette intended for both men and women, the brand's unique, transatlantic style has drawn a young, sophisticated following. Established in 2012 by Aurelien Arbet and Jeremie Egry, Etudes' star rose rapidly, making it on the official calendar of Paris Fashion Week less that two years after its founding. Occupying a role more in keeping with insurgent Japanese brands from Harajuku, Etudes is a fashion label, a creative agency and publishing house with a focus on art & photography. With a goal of becoming a total lifestyle label, the brand's approach is demanding, coherent, consistent and resolutely contemporary.
 

Hardback | 256 pages

 

241 x 330 x 30.48mm | 2,077.45g

 

02 Oct 2018

 

New York, United States

 

English

 

200 Colour Photographs

 

0847862976

 

9780847862979
---
---
More from this collection