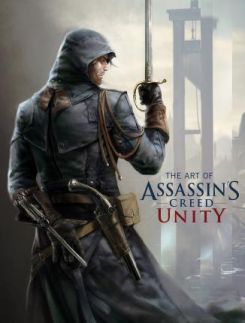 The Art Of Assassins Creed - Unity
 With 73 million units sold worldwide, Ubisoft's Assassin's Creed franchise is established as one of the best-selling game series ever. Recognized for having some of the richest, most-engrossing art and storytelling in the industry, Assassin's Creed transcends video games, branching into other entertainment experiences including comic books, novels, short films and an impressive merchandise line-up.

The recently announced Assassin's Creed Unity takes players into the heart of the French Revolution. Marrying intricately detailed environments and next-gen capabilities, Paris comes to life around you and immerses you in the grit and grime of a city in turmoil. Continuing in the footsteps of this already world-renowned franchise, Assassin's Creed Unity brings to life a time of unrest and disorder in one of the greatest cities in the world, promising to be the biggest and best experience yet.
 

Hardback | 192 pages

 

236 x 311 x 20mm | 1,310g

 

13 Nov 2014

 

London, United Kingdom

 

English

 

1781166900

 

9781781166901
---
---
More from this collection