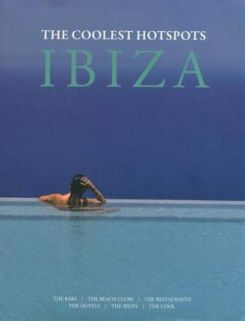 Ibiza: The Coolest Hotspots
Ibiza is an island of magical contrasts that reflect the passage of time through its history, colonisations and its people of different roots, customs and ways of understanding its particular tolerance and idiosyncrasy. The island has a magical light, lined with light blue in the sky and turquoise in the sea, especially in spring and autumn, where the digital sigh of a camera's frame can capture the brightness and colour of the sensations that can be experienced through its places, architecture and people.

This is a guide to Ibiza created from a photographic viewpoint, seeking the value of the locations through the eyes of two unique artists with the camera. The photographers have found a new way of understanding the environment, with the care, dedication and ecological respect, revealing shapes and colours that people otherwise may not have fully appreciated.
Product details
 

Hardback | 336 pages

 

240 x 310 x 30mm | 2,058g

 

01 Mar 2019

 

Barcelona, Spain

 

English, German, Spanish

 

Bilingual edition

 

350 clr photos

 

9788499360546
---
---
More from this collection