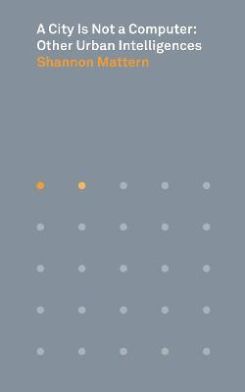 A City Is Not A Computer: Other Urban Intelligences
 A bold reassessment of "smart cities" that reveals what is lost when we conceive of our urban spaces as computers

Computational models of urbanism-smart cities that use data-driven planning and algorithmic administration-promise to deliver new urban efficiencies and conveniences. Yet these models limit our understanding of what we can know about a city. A City Is Not a Computer reveals how cities encompass myriad forms of local and indigenous intelligences and knowledge institutions, arguing that these resources are a vital supplement and corrective to increasingly prevalent algorithmic models.
Product details
 

Paperback | 200 pages

 

127 x 203 x 22.86mm | 249.48g

 

10 Aug 2021

 

New Jersey, United States

 

English

 

47 b/w illus.

 

0691208050

 

9780691208053
---
---
More from this collection