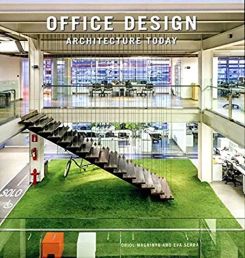 Corporate Design: Architecture Today
This book shows how architecture and design helps to express the identity and philosophy of international companies. The public image of a corporation is communicated either powerfully or subtly and symbolically in its internal and external spaces.

It analyses different approaches to architecture as a brand message by a wide range of international architectural practices from different countries. This collection brings together award-winning projects by architects such as: Ricardo Bofill (Spain), Cloud Architektai (Lithuania), 3 de Luxe (Germany), Amaa Arquitectos (Spain), Team V (Holland), Andreescu & Gaivoronschi (Romania), Cepezed (Holland), Taillandier (France) and others.
Product details
 

Hardback | 336 pages

 

225 x 260 x 31mm | 1,788g

 

29 Jun 2020

 

Barcelona, Spain

 

English

 

400 clr photos

 

8499361501

 

9788499361505
---
---
More from this collection