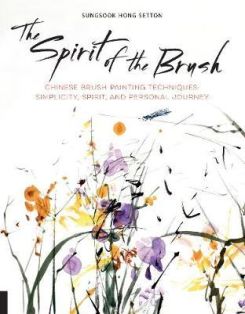 The Spirit of the Brush: Chinese Brush Painting Techniques: Simplicity, Spirit, and Personal Journey
Sungsook Setton learned ink painting techniques from Chinese and Korean masters in her native South Korea; now she brings them to you in The Spirit of the Brush.

Chinese ink painting is one of the oldest continually practiced art forms in the world. First appearing in China in the fifth century, it soon traveled to Korea, and then to Japan. As old and deeply rooted in East Asian aesthetics and meditation as it is, ink painting is credited with influencing the development of modern Western art. Its minimalist approach to painting continues to have enormous appeal.
Product details
 

Paperback | 128 pages

 

216 x 279 x 12.7mm | 417.3g

 

15 Jun 2017

 

Rockport, United States

 

English

 

200 color photos

 

1631592904

 

9781631592904
---
---
More from this collection