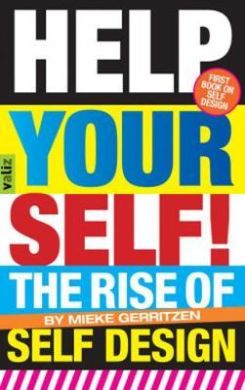 Help Your Self - The Rise Of Self-design
An inspirational guide to constructing and navigating selfhood in the age of social media

We are constantly encouraged to lead the ideal life. Where once our identities were shaped by our communities, families and friends, today we write our own success stories on social media. We design our own identities to an unprecedented extent, constructing ourselves as we wish to be seen. Ways of "upgrading" oneself--dieting to achieve the perfect body, transforming your talents into a successful business, finding bliss by meeting a new love--may therefore be seen as new forms of creativity, or self-design.

In Help Your Self! Dutch designer and director Mieke Gerritzen provides an inspirational guide for designing your ideal self, and shows you how to get started, while also scrutinizing the self-help industry with wit and intelligence.
Product details
 

Paperback | 240 pages

 

170 x 240 x 22.86mm | 498.95g

 

09 Feb 2021

 

Amsterdam, Netherlands

 

English

 

9492095637

 

9789492095633
---
---
More from this collection