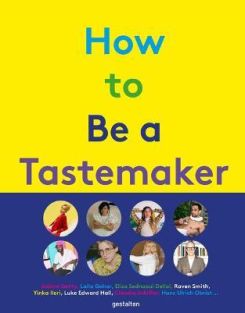 How To Be A Tastemaker
 How did renowned Michelin-starred chef Skye Gyngell establish a sustainable kitchen? What's Claudia Schiffer's number one advice to all models who are just starting out? And why does Paul Stamets believe mushrooms can save the world?

How to Be a Tastemaker offers a glance into not only the work, but also the inner lives of some of the world's most renowned tastemakers. This book of in-depth profiles opens up the world of industry leaders to learn how they've made it to where they are--from major life-changing moments and big ideas, down to the books, playlists, and destinations that have enriched their lives.
Product details
 

Hardback | 288 pages

 

210 x 260 x 29.97mm | 1,496.85g

 

13 Jul 2021

 

Gestalten

 

Berlin, Germany

 

English

 

3899559894

 

9783899559897
---
---
More from this collection