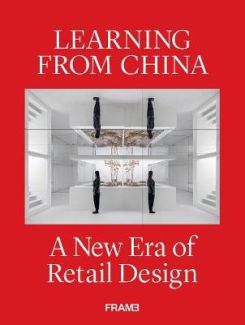 Learning From China : A New Era Of Retail Design
Learning from China showcases 50 of the country's pioneering retail designs and explores them as windows into the industry's future.

As e-commerce uproots the norms and conventions of physical retail, Chinese retailers are showing the way forward. What can designers, architects and industry leaders learn from this melting pot of innovation? Departing from Frame's successful Powershop series, Learning from China showcases 50 retail designs developed by a troupe of national and international designers in China. From multifunctional lifestyle destinations and food kiosks to multi-brand stores and themed pop-ups, this curated selection of case studies provides a window into the future of the industry.
Product details
 

Hardback | 320 pages

 

200 x 265 x 27.94mm | 1,400g

 

22 Jun 2021

 

Amsterdam, Netherlands

 

English

 

9492311496

 

9789492311498
---
---
More from this collection