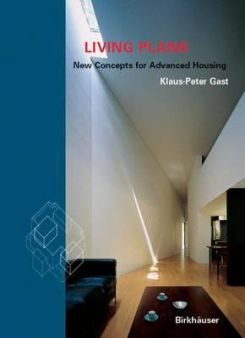 Living Plans: New Concepts For Advanced Housing
 Over the past two decades international housing has undergone a radical transformation from standardised systems and well-defined styles to unconventional, individual solutions in which the floor plan and spatial concept have assumed a key defining role and influence on the archtectonic design.

In Living Plans Klaus-Peter Gast introduces, classifies and analyses concepts, functions, strategies and solutions for a variety of types from classical single-family housing through luxury villas to high-density terraced or town houses and cost-optimised elementary apartment housing, addressing the issues of space economy and counteracting urban sprawl. 100 ground-breaking built examples, documented in numerous floor plans and drawings produced exclusively for this book, make Living Plans an indispensable reference work on modern housing.
 

Hardback | 240 pages

 

240 x 330 x 23.88mm | 1,756g

 

01 Nov 2005

 

Birkhauser Verlag AG

 

Basel, Switzerland

 

English

 

80 Illustrations, color; 720 Illustrations, black and white

 

3764321849

 

9783764321840
---
---
More from this collection