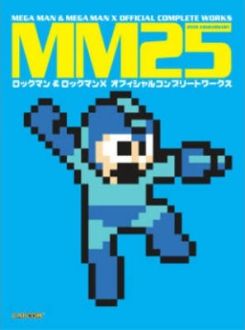 Mm25: Mega Man & Mega Man X Official Complete Works
 At over 430-pages, MM25 is the ultimate Mega Man artwork
collection! MM25 collects the complete artwork behind every Mega
Man and Mega Man X game, including character art, concept sketches,
game covers, rare pin-ups, and much more. This new edition also features over
100-pages of never-before-published material, plus new tribute art and
interviews from the creators behind the blue bomber!
 

12-17

 

Paperback | 432 pages

 

211 x 297 x 30mm | 1,823g

 

10 Sep 2013

 

Richmond Hill, United States

 

English

 

Enlarged, Revised

 

Anniversary, Enlarged, Revised

 

1926778863

 

9781926778860
---
---
More from this collection