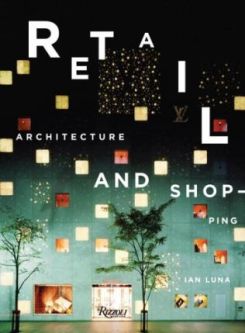 Retail : Architecture & Shopping
 Retail is a breakthrough exploration of the relationship between consumer culture and architecture, showcasing the creative collaborations between global brands and their architects. Over the past decade, retail architecture has taken center stage in contemporary design discourse, and Retail offers a unique tour of the venues for the universal pastime of the twenty-first century: shopping.
Retail describes the contemporary flagship as an essential conduit in the transmission of desire and a dynamic agent of citymaking. The new temples of style challenge old ideas about the exclusively commercial function of retail spaces. The shops featured in this volume accommodate a wealth of non-shopping programs - including full restaurant functions (Prada, Tokyo), exhibition spaces (Helmut Lang, Paris; Vitra, New York), and interactive environments and kinetic installations (Emporio Armani, Hong Kong; Michael Guillon, London) - promoting activities that add value to the shopping experience of the modern consumer as they enhance the reputation of a global brand.
 

Hardback | 287 pages

 

238.76 x 310.9 x 30.23mm | 1,973.13g

 

01 Nov 2005

 

New York, United States

 

English

 

300 COLOR ILLUSTRATIONS

 

0847827046

 

9780847827046
---
---
More from this collection