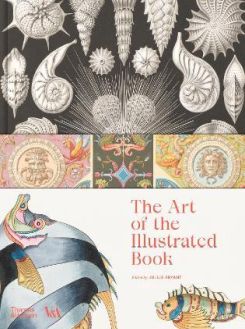 The Art Of The Illustrated Book
 The story of the illustrated book from the earliest printed books to the present day, told through the collections of the V&A's National Art Library.

Throughout history, images have been used to reflect the meaning of words and to enhance our understanding of texts. With the invention of mechanized printing in Germany in the 15th century, illustrated books were no longer the preserve of the elite and became a source of knowledge, instruction and pleasure for a wider audience.

Traditional accounts of the illustrated book survey its history in terms of technological advances, from illumination to hand-drawn illustrations and photography. This study offers a new approach, grouping books by subject - from natural history and travel to art, architecture and fashion. Gathered here are some of the most influential and compelling examples of the illustrated book, all chosen from the collections of the National Art Library at the Victoria and Albert Museum, London.

Product details
 

Hardback | 288 pages

 

235 x 300 x 30.48mm | 1,700g

 

03 Nov 2022

 

London, United Kingdom

 

English

 

Illustrated

 

Illustrated

 

571 Illustrations, color

 

0500480699

 

9780500480694
---
---
More from this collection