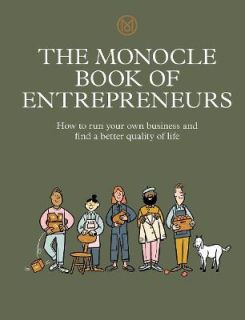 The Monocle Book Of Entrepreneurs
As we face a world that is undergoing unparalleled change, no area is more dynamic than business. To help us understand, navigate and succeed in this new world, the team at Monocle brings together its unique knowledge of culture, politics, economics, and business.

Featuring stories of people running enterprises on every scale, the inspirational tales in this book provide readers with insights into the challenges and joys of creativity and entrepreneurship. These unmatched case studies reveal, among many success stories, how leaders choose branding, hire teams and design workspaces for today's needs.
Product details
 

Hardback | 204 pages

 

190 x 240 x 23mm | 720g

 

29 Mar 2022

 

London, United Kingdom

 

English

 

Illustrated throughout

 

0500971188

 

9780500971185
---
---
More from this collection