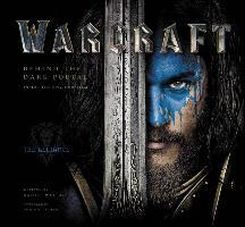 Warcraft: Behind the Dark Portal
A stunning behind-the-scenes look at the making of Legendary Pictures' and Universal Pictures' Warcraft: Behind the Dark Portal, and based on Blizzard Entertainment's World of Warcraft, the highest grossing role-playing video game series of all time.

The peaceful realm of Azeroth stands on the brink of war as its civilization faces a fearsome race of invaders: Orc warriors fleeing their dying home to colonize another. As a portal opens to connect the two worlds, one army faces destruction and the other faces extinction. From opposing sides, two heroes are set on a collision course that will decide the fate of their family, their people, and their home.
Product details
 

Hardback | 156 pages

 

262 x 287 x 19mm | 1,246g

 

08 Jun 2016

 

HarperCollins

 

New York, United States

 

English

 

Illustrations, unspecified

 

0062466798

 

9780062466792
---
---
More from this collection