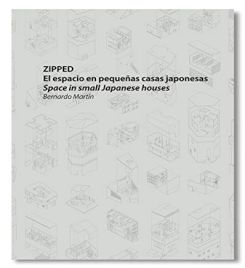 ZIPPED. Space in small Japanese houses
ZIPPED. Space in small Japanese houses is a book about space in a collection of small single family houses designed by independent architects in residential sectors of the main Japanese cities during the first years of the 21st century.
The book is the result of the collective work experience of 33 youths from Montevideo, coordinated by Diego Morera and directed by the author. The meticulous task of selecting, collecting, systematizing and redrawing these 80 house designs subject to extremely strict restrictions not only demonstrates the ability of contemporary Japanese architects to devise small residential programs but also reveals their amazing skills for scale, limit and distance manipulation, and immerses us in the infinite interior.
---
---
More from this collection